Meeting Rooms
With four major meeting rooms, that is, Maai, Maranga, Makunga and Mwina, all your needs will be met. Suitable for meetings, trainings and conferences.
Makunga is the smallest room with the capability of accommodating 24 pax boardroom style and 60 pax theatre style in an area of 54 sqm.
Maranga is the second smallest room measuring 70 sqm this room can accommodate up to 24 pax boardroom style and 75 pax theatre style.
Mwina is the second largest room measuring 126 sqm with a capacity of 130 pax theater style and 48 pax classroom style.
Maai is the largest room that measures 146 sqm with a capacity of 150 pax theatre style and 80 pax classroom style.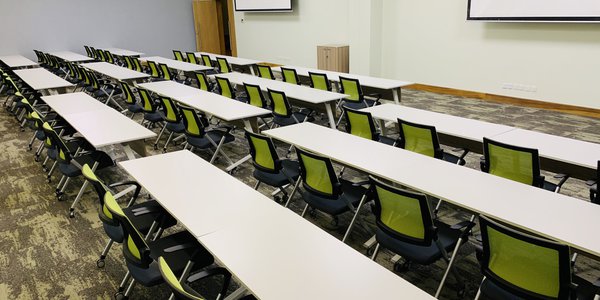 Halls
There are three halls at the Sarit Expo Centre that can be used as one column free hall with an area covering 3,311 sqm and can accommodate approximately 4000 pax theatre style or simply the three halls can be on their own. They are suitable for concerts, exhibitions, private parties and launches.
Arabuko is the largest hall which can accommodate up to 2500 pax theatre style and 700 pax round table style.
Cherengani is the smallest hall which accommodates 250 pax round table style and 450 pax theatre style.
Loita is the second largest hall that accommodates 650 pax theatre style and 450 pax round table style.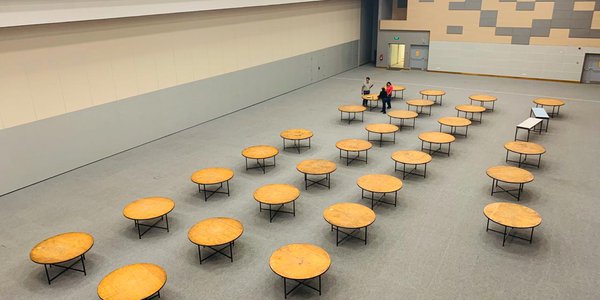 Foyer
Adjacent to the halls, the main foyer measures 1,199 sqm which can be used as a single space for social events, networking and small exhibitions, the space can also be used for breakout sessions.